The August Neuheuser GmbH was founded in 1923 and is known for its high quality standard and accurate manual work.
In the passed years the cardboard packing specialist developed on and completed his whole assortment. Today the product range contains sample cases, boxes and cases for gem stones and jewelry and plastic boxes.
A whole system that assembles in succession and is produced out of high quality materials and resources in the in-house factory in Idar-Oberstein.
Our greatest asset is a close collaboration with our customers, so we are able to  produce custom-made products on your special wishes and we can interfere with the manufacturing and change something immediately.
We agree to your special wishes, for example special sizes/dimensions, materials or colors.
Managing director Guido Lex and technical manager Stefan Neuheuser are the fourth generation after founder August Neuheuser, that manage the company successfully. They are still convinced that it is the best to produce high quality with accuracy and handcraft.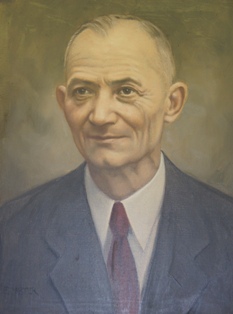 Company founder
 August Neuheuser